Everyone at Pinnacle Architectural Lighting takes pride in the company's Sustainability effort. We think our planet is important and we know our efforts can go a long way when everyone works together. 
In 2018, Pinnacle diverted 97.3% of its waste from the landfill.

We use 19 different waste streams to keep everything organized when we're done with it, we can easily keep track of what can be reused, what can be recycled, and what we absolutely must send to a landfill.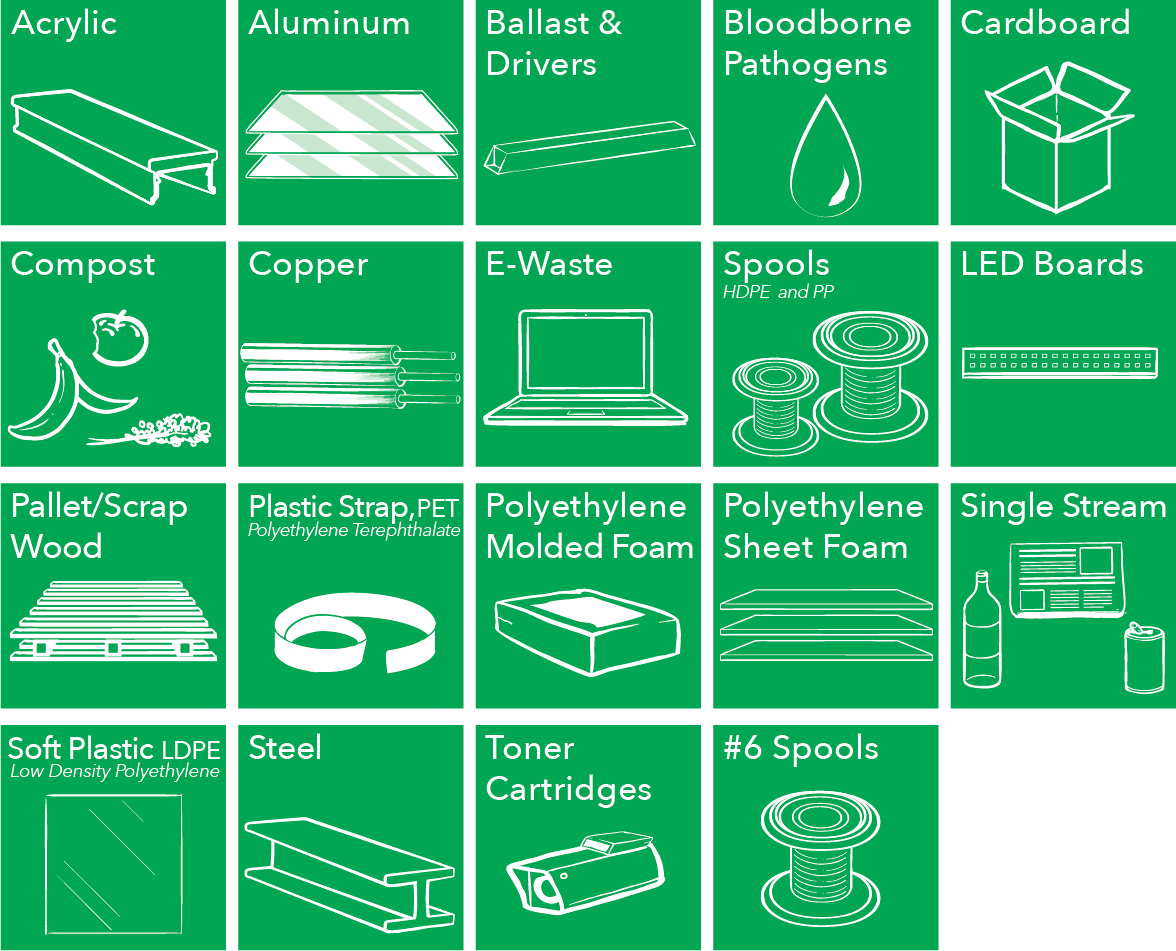 We're also working on programs that will be put in place soon, including ISO 14001:2015, and a deep dive in to the materials that go in to our products. We'll be able to tell you exactly how much carbon is produced when we make each fixture!

Pinnacle participates in Legrand's Better Communities Program, which supports volunteer and philanthropic efforts in the communities where we live and work. Part of this program is a focus on Better Schools, which gives us the opportunity to work in a local school to promote a sustainable initiative. Pinnacle is currently working to build a greenhouse at an elementary school which will give the students and opportunity to grow, care for, and enjoy their own food source!

Check back regularly to see what Pinnacle is doing to become an even more sustainable company when it comes to our product, people, processes, and environment.